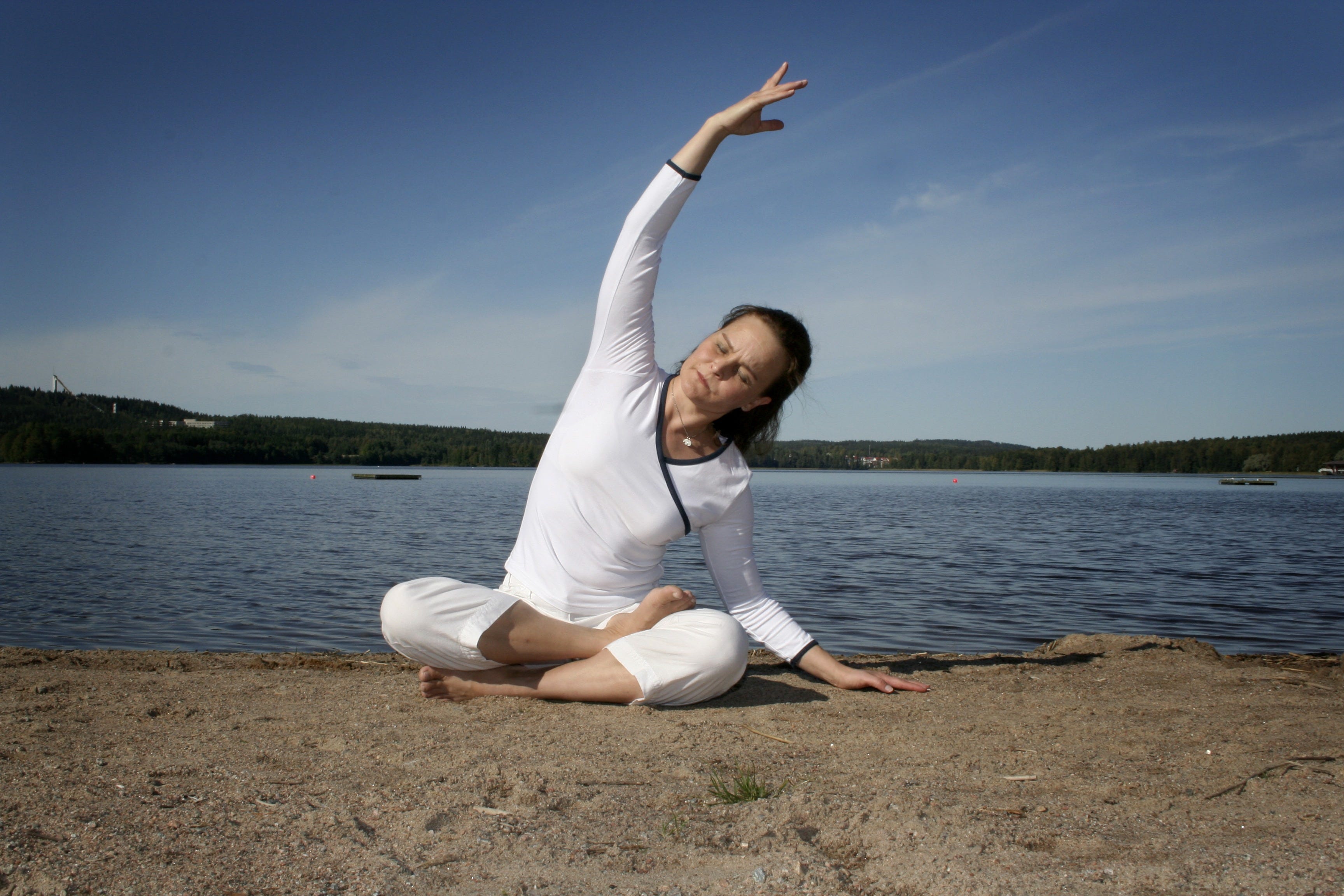 Relax. Refresh. Renew.
Hi! I´m Leena. I will help you to stay fit. My tools are Pilates and Yoga. I´m offering Studio courses in Düsseldorf, Online courses and Personal Training.

Take time out from your busy day. Take a deep breath. And find a practice that both challenges and centers you. It's all right here.
My Skills
Over 30 years Physiotherapist and 20 years Yoga and Pilates Enthuasiast.
April 2020, Certification BASI Pilates Instructor (CTTC),
February 2017, Certification Yoga Teacher European Union of Yoga.
December 2016, Certification Pilates Bodymotion Studiogeräte 3. Degree Trainer,
December 2005, Certification Pilates Bodymotion Matwork Trainer.
June 1999, Graduation, University of Jyväskylä, Finland
May 1987, Certification Physiotherapist, Finland
My Motivation
My work is my purpose, my driving force. It's the reason I get up every day and do what I do. I love this Job!
Feedback from my Clients is very essential for me. It is like a Petrol or Booster that gives me new energy and drives me to look positively forward and improve my teaching strategies and courses.


My Values
My business is more than just a job. Learning the new and repeating the old is an integral part of my life, whether it´s physiotherapy, anatomy, yoga or pilates. I think it´s important to stay on top of the latest trends and I believe in lifelong learning. I read a lot, participate in teacher trainings, experiment and train alone and with others. By taking care of my own wellbeing, I want set a good example to my clients, while also hopefully inspiring them too!
My Clients
Ich bin eine erfahrene, zuverlässige Trainerin. Meine Kunden empfinde ich als inspirierende und fantastische Menschen, die sich um ihre eigene Gesundheit kümmern.
About Me
Ich bin ausgebildete Physiotherapeutin und arbeite als Freiberuflerin. Meine ersten Yoga- und Pilates -Stunden erlebte ich vor 20 Jahren. Seitdem gehören Yoga (Hatha, Yin und Yang) und Pilates zu meinem Leben.
My Story
Ich bin Finnin und lebe schon viele Jahre in Düsseldorf. Seit 2005 unterrichte ich Pilates und kurze Zeit später auch Yoga auf Deutsch, Englisch und Finnisch.
Termine
Life has never been busier and then it slows down because of Covid-19. You could use this time for your own well-being, such as registering for my yoga or pilates class, maybe even personal training. You can register at any time directly from this website under "Book Now".

Das Leben war noch nie geschäftiger und dann verlangsamt es sich wegen Covid-19. Du könntest diese Zeit für dein eigenes Wohlbefinden nutzen, wie mit einer Anmeldung für meine Yoga- oder Pilates-Kurse, vielleicht sogar Personal Training. Jederzeit kannst du dich direkt von dieser Webseite aus unter "Book Now" anmelden.